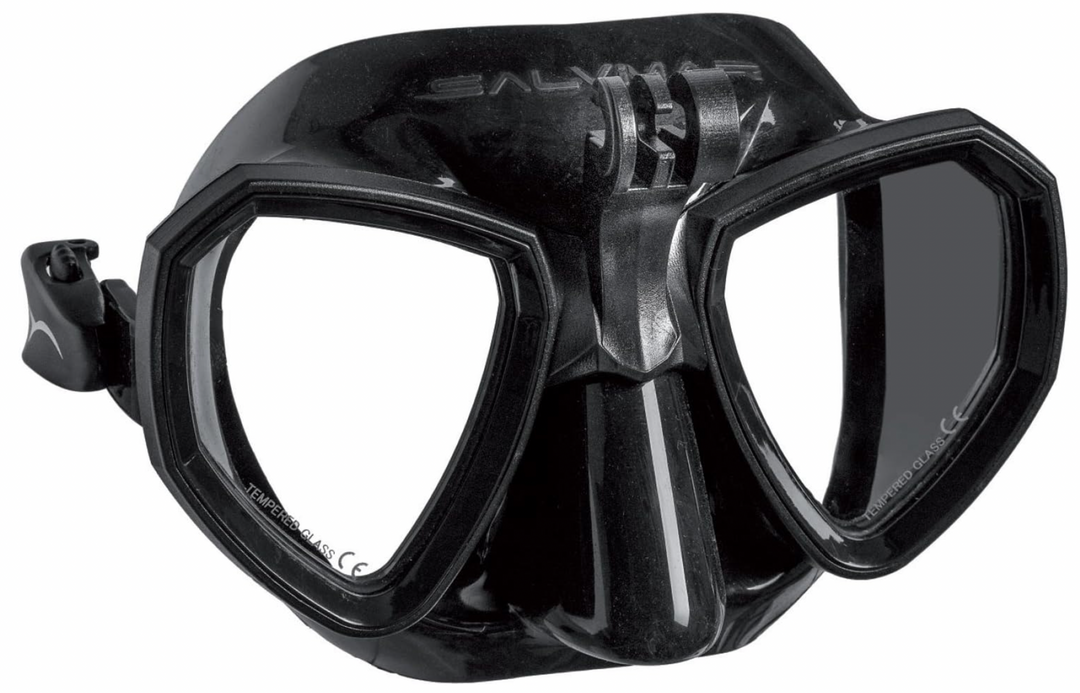 Salvimar Noah Mask
Did you ever wonder why all the good spear fishermen wear only dark rubber masks? Clear silicone rubber can create reflections on the inside of the lenses from surface light distracting the hunters focus on the prey. Real underwater hunters always wear black. Salvimar Noah Mask is a dual lens low volume mask with innovative technology for a frame merged in its space.
Reducing the volume brings the mask closer to the face which gives the diver two advantages. First it makes the mask easy to clear with less water to displace if it enters the mask, more importantly it provides a much wider field of vision allowing the diver to see more of the environment.
The Salvimar Noah Mask features a nose pocket which is easy to reach with one hand for ear equalization. The soft silicone skirt with double feathered edge and split strap assembly combined to provide a superior seal on the face. The mask has dual tempered glass CE approved lenses for better vision. The micrometrically quick adjust buckles make strap adjustments quick and easy, even when wearing the mask. This anatomically designed hypoallergenic mask with opaque non-glare silicone skirt weighs only 4.94 oz. (140 g).
Warranty Information: This product has a limited warranty of 24 months.
---